Today's product is made to perform…
and we like to keep it performing as it should.
Nylon Comes with Protection
Fluoropolymer treatment creates a low surface energy which interferes with the intermolecular forces between the carpet fiber and soil.
Ability of carpet to prevent penetration of stains into the yarns.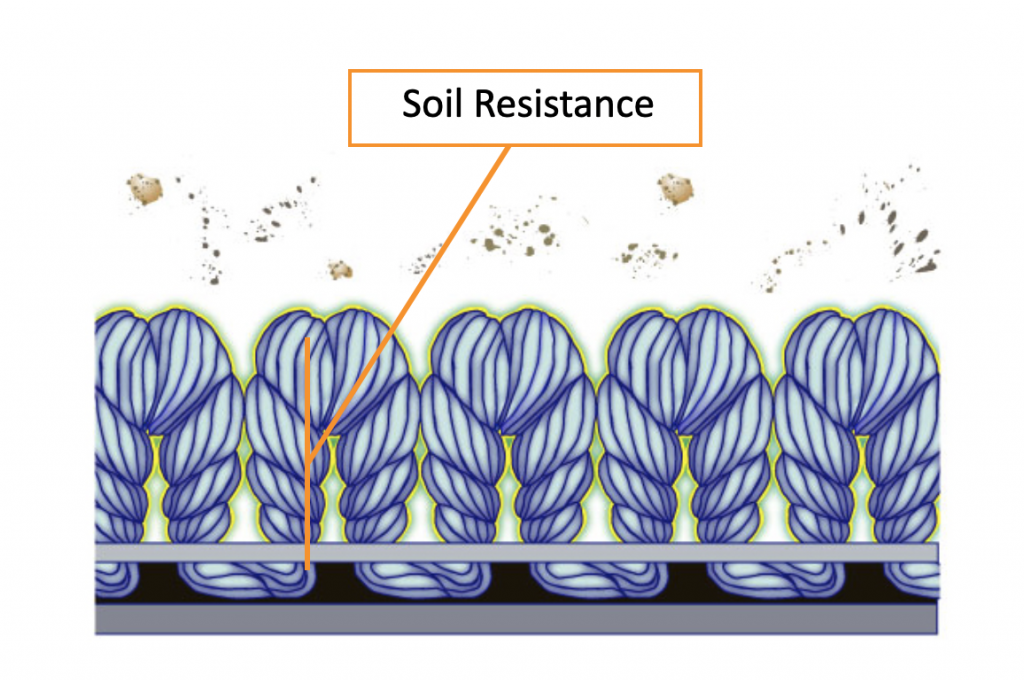 Challenges from Ineffective Cleaning.
Rapid resoiling
Reappearance of spots several days after cleaning
Browning in the traffic lanes
Loss of distortion of color compared to an added attic stock tile
Prematurely reorder Carpet before its time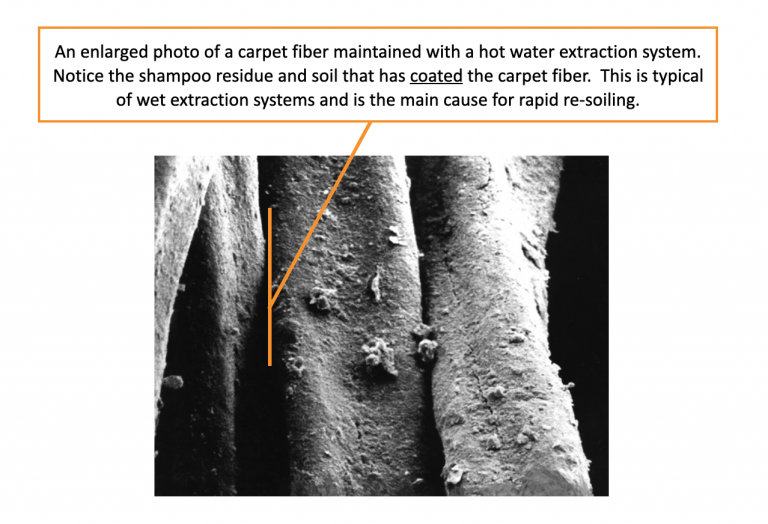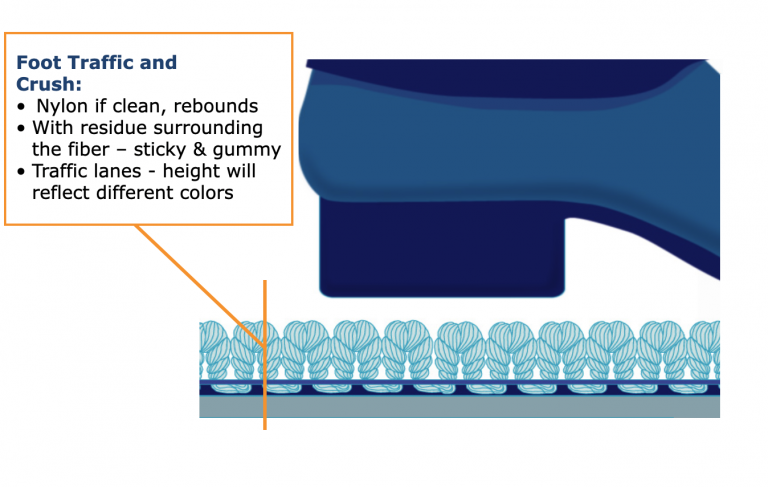 MilliCare Dry Cleaning System
An enlarged photo of a carpet fiber cleaned with the Millicare Dry Cleaning System. The carpet fiber is left dry and free of sticky shampoo residue.